Shoplazza
Shenzhen, China
*Dual Sales Model - Migrating your store with 1-Click Store Migration!
Shoplazza supports store migration from platforms including Amazon, Shopify, AliExpress, and others. There's no need to republish products with 1-Click Store Migration, available as a free plug-in! Start selling thousands of SKUs right away!
*Highly Efficient - Build your website in minutes with ZERO coding experience!
Shoplazza is easy to use, with virtually endless website templates to choose from! Even if you've never built a website before, you can have your web store up and running in minutes with our drag-and-drop site builder!
*High Quality Traffic - Running ads is easy when you get traffic from the big guys!
Shoplazza shares strategic partnerships with Facebook, Google, TikTok, Pinterest and other major traffic pools. Access their traffic with ease through Shoplazza! Shoplazza also provides Google Ad services to help you access global Google traffic through ad delivery and open up additional avenues for premium leads!
*Professional Service - Dedicated customer service by highly-capable consultants !
Shoplazza provides customized one-on-one service for each and every client, responding to all client inquiries and needs through online consultations. Shoplazza's expertised consultant team provides specific solutions for particular issues, helping clients to analyze, optimize and magnify their store conversion rates!
*High Conversion Rate - Diverse marketing extensions and targeted conversions!
Shoplazza provides over 50 marketing plugins designed for all transactional needs. Shoplazza's data management team's detail orientation is dedicated to optimizing every step of the conversion process, from desktop and mobile loading speed to user experience and the checkout process, Shoplazza has you covered!
*Manage More Stores - Bulk manage your online stores for optimal efficiency!
Manage up to 300 stores with one account! Delegate varying management authority to your employees and help your business grow! Macro-manage your business and meet your sales target with ease!
*Secure & Stable - Absolutely secure store with high and stable loading speeds!
With hundreds of servers worldwide, Shoplazza pages load in less than 2 seconds from anywhere in the world! Access clients from around the world and keep your peace of mind - Shoplazza's data security is entirely compliant with international standards, with safety certificates from Google, AWS, PCI and other standard bearers to help you build a stable business environment.
*Open Ecosystem - Open source extensions to connect your traffic streams!
Shoplazza's massive open source application ecosystem with a robust selection of APIs allows users to customize and integrate apps to their needs, including for the purposes of shipping, payment, ERP and traffic acquisition, among other things.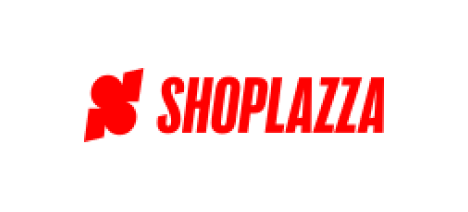 Services offered
E-commerce Store Building(DTC)
Partner types
Solution Provider
Regions serviced
Global
Mainland of China