Cheetah Mobile
Beijing, China
As China's Internet leader in overseas markets, Cheetah Mobile's products have nearly 500 million global monthly active users, overseas mobile MAUs account for 72%, and overseas market revenue accounts for 60%. Cheetah Mobile is willing to bring this successful overseas experience to more Chinese advertisers, provide more targeted marketing plans and overseas guidance, and help Chinese companies acquire high-quality overseas users and enhance their overseas popularity.


Since its business development, Cheetah Mobile has always been deeply engaged in overseas marketing services in China's e-commerce, games, applications, brands and other fields. It has been recognized by advertisers in terms of basic or customized services such as marketing. Especially in the production of creative materials, Cheetah Mobile's "Studio 9" is responsible for the creative design of advertisers' advertisements.


As a veteran agency of China's overseas advertising, Cheetah Mobile has managed tens of billions of RMB in advertising budgets and successfully helped more than 10,000 Chinese companies go overseas successfully. The fashion brand ZAFUL and the well-known cross-border fashion brand SHEIN with tens of billions of dollars are all successful overseas brands supported by Cheetah Mobile.


As an important partner of Facebook in the Chinese market, let Cheetah Mobile helps you go global together!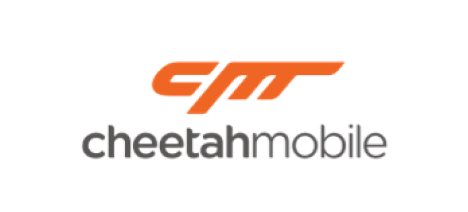 Services offered
Advertising
Partner types
Solution Provider
Regions serviced
Global
Mainland of China