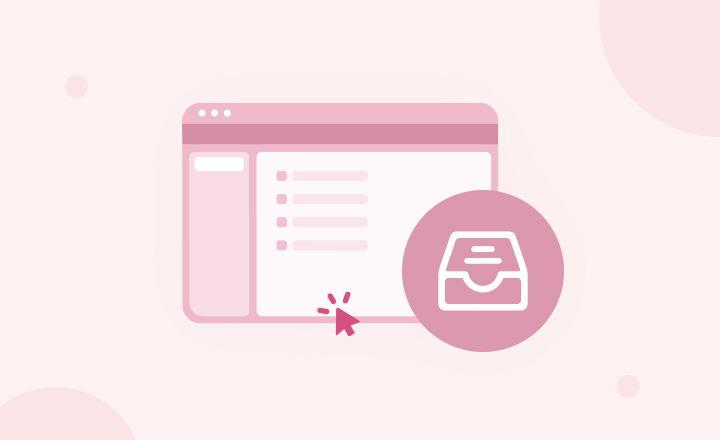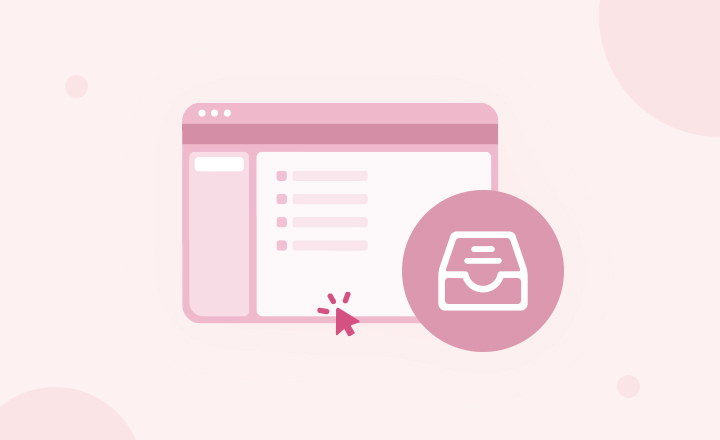 #1 Asian and WW Ad Network: ADxAD and Its Unique Features
2023/02/03 17:40:59
Author: AdsPower
Reads: 1584
Today we want to introduce you to our new partner ADxAD AD Network.
ADxAD is an ad network that provides high quality traffic to your products or services. This platform is more valuable for both advertisers and publishers.
There you can find large ad formats such as Native ads, Banner ads, Popunder, Member area dating clicks and Tab links.
If you're a media buyer, AD Agency, Direct Advertiser, Webmaster or AD networks – you can join ADxAD and run HQ traffic.
To find out more about ADxAD, we need to understand its amazing features.


Features of ADxAD
Here are some of the amazing features of ADxAD.
1. Easy User Interface
Their user interface is very easy yet attractive. Because of this simplicity, we find it very easy to understand everything such as their guidelines for publishers and advertisers.
2. 24/7 support system
ADxAD has worked well with their customer support as they have opened 24 hours a day and 7 days a week.
3. A vast range of supported niches
ADxAD supports a bucket full of niches. They support niches such as gaming, dating, software, apps, betting, gambling, VOD, entertainment, Nutra and sweepstakes.
Therefore, ADxAD provides a vast range of niches to advertise and provides a great way to publishers to monetize their websites.
4. Top geographies are tier-1
Although they have traffic from all over the world, their top geographies are from tier-one countries such as the USA, Canada, Australia, Hong Kong, UK, France, Germany, Italy and many more.


Benefits Of ADxAD For Advertisers
1. A personal account manager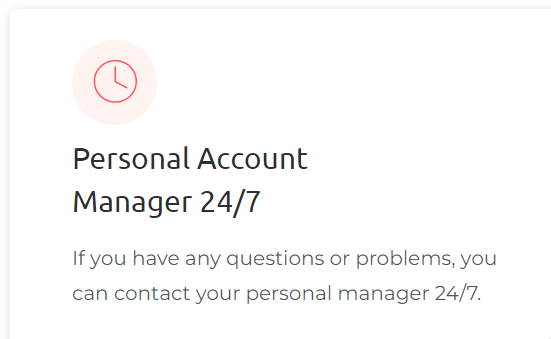 When you launch a campaign with ADxAD, you will be furnished by a personal account manager. Your personal account manager will be available for you 24/7. You can contact him for any doubt and at any time.
A personal account manager is also provided to publishers for their doubts and queries.
2. Targeting option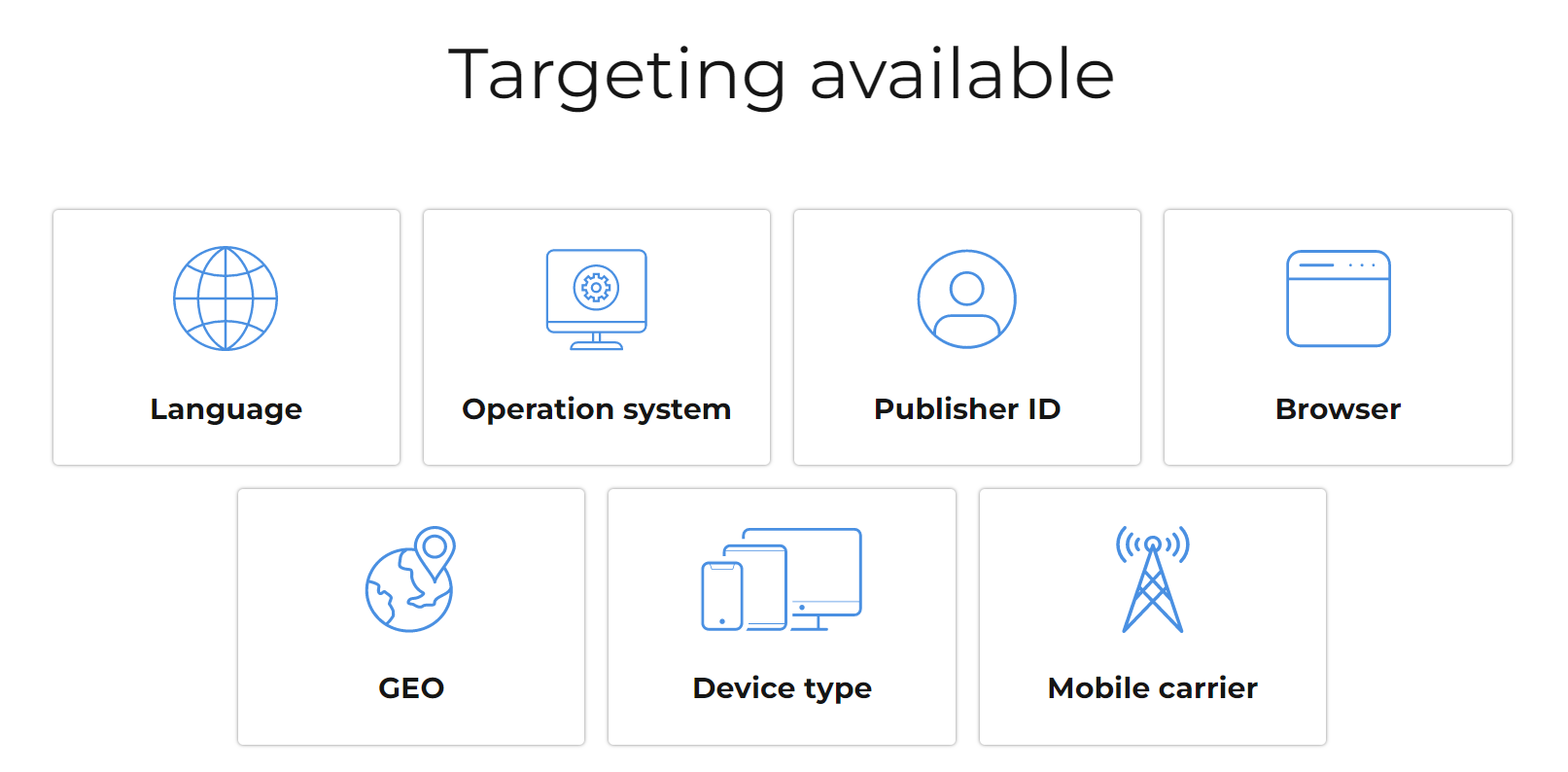 With ADxAD, you can have an option to target a specific audience only.
You can target based on Location, Language, Operating System, Device type, and Browser. Not only that but you also have an option to target based on Publisher ID and Mobile Carrier.
3. CPC and CPM pricing models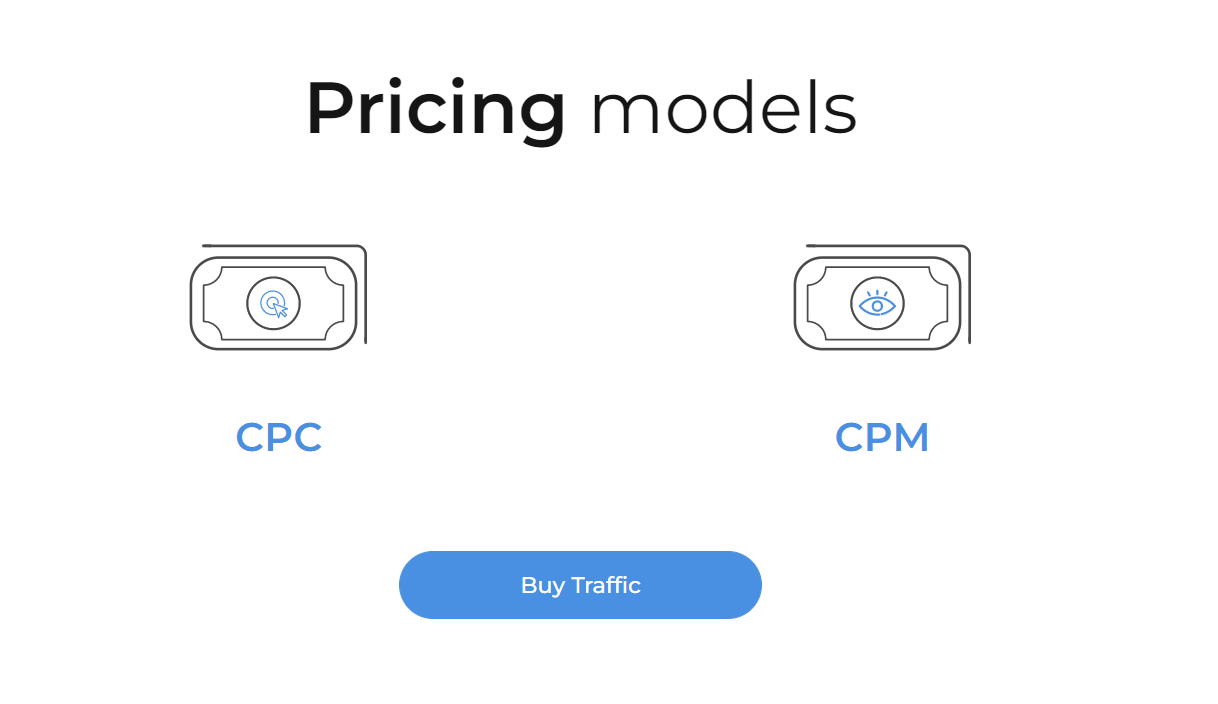 You can either go for CPC or CPM. That too with just a $150 minimum prepayment.
4. Full-service or Self-service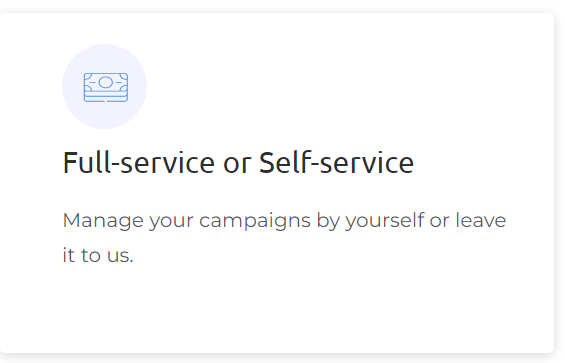 ADxAD have launched a full-service option. With that, you can leave your campaign to the team of ADxAD and they will take care of it according to them.
This one in particular is one of the best advantages a user can get. AD companies can also leverage the feature. You can check more about advertising options and details by clicking here ADxAD for advertisers.


Advantages For Publishers
Therefore, ADxAD provides some of the industry's best perks to publishers. Here are some of them.
1. Weekly Payouts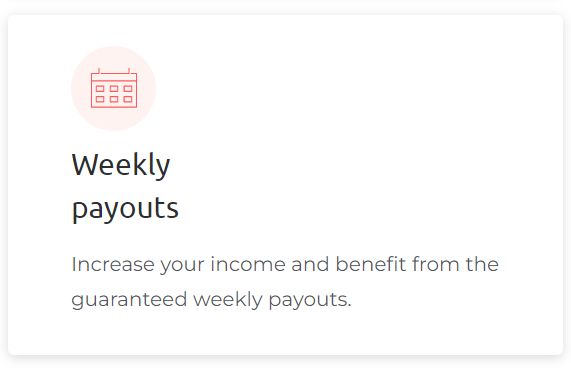 With weekly payouts, you could hang out more. Also, they have guaranteed weekly payouts, so there is no catch to that.
2. Different Pricing Models
There are currently four types of revenue models available on the ADxAD network. Revenue share, CPM, CPC and Fix Price.
3. Wide variety of ad choice
They have all the common ad formats such as Native ads and banner ads. Not only that but they also provide pop up ads.
They are also working on video ads as well as Push notification ads. Their CPC rates are 0.06$ to 0.3$ and CPM rates range from $0.3 to $0.7.
4. Safe ads are guaranteed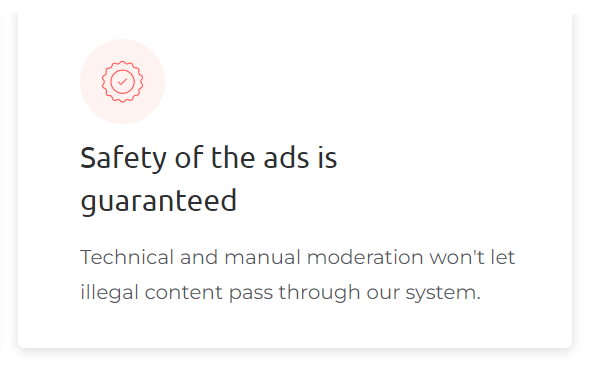 The team of ADxAD actively finds illegal ads and they provide the safety of ads. Also, they have guaranteed that no illegal ads can pass through their system even with technical and manual moderation if you want to know more you can check out their ADxAD for publishers page.


Choose ADxAD as your Ad Network
If you are searching for an ad network that provides industry-leading perks, easy approvals, and quality traffic, then you don't have to search more.
You can end your search for the best ad network here. ADxAD is one of the best ad networks on the internet without a doubt. Also, they have one of the easiest registration processes.
They are constantly working on adding multiple benefits for both advertisers and publishers.
ADxAD is present in 34 countries with more than 3000 advertisers and 3 billion-plus impressions.
Also, their main focus is on Asian countries. So advertisers looking to target Asian traffic and publishers with Asian traffic should consider this ad network.


ADxAD gives a 5% bonus on the first deposit from $1000 for all Ads Power customers. How do I get this discount? Just enter the code word ADSPOWER when you sign up and you'll get your bonus. Sign up with ADxAD and run HQ traffic!
Comments
Popular comments
Nothing here... Leave the first comment!